Noise and vibration consultants
ISO 17025 Accredited Measurements
Consultancy services for sound and vibration
We are part of the SVANTEK company, one of the world's leading manufacturers of noise and vibration measurement instruments. Thanks to the mutual exchange of knowledge and experience and access to the latest measuring equipment, we are able to provide the highest quality measurement, analytical, training and consultancy services in Poland and its vicinity. Our team, consisting of specialists in many fields, can help you to find optimal solutions to problems and challenges in the field of acoustics and vibroacoustics.
Our measurements
Services
Talk with our consultants
Contact Form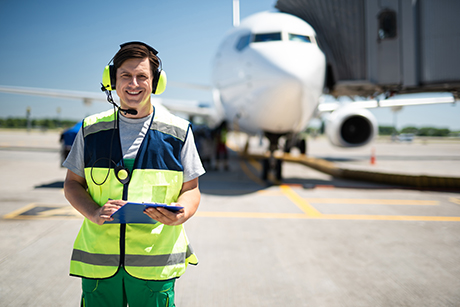 Instrumentation
SVANTEK is a company that belongs to the world's leading manufacturers of equipment for measuring vibrations and noise. Thanks to this, we have access to the highest quality measuring equipment. We calibrate the measuring equipment in accredited laboratories.
Personnel
Our laboratory employs top-class specialists in the field of noise and vibration measurements. Our employees have many years of experience in measurements supported by knowledge in the field of electroacoustics and knowledge of the latest measurement technologies.
Measurement Laboratory
Mission and Objectives
The mission of the SVANTEK Measurement Laboratory is to provide our clients with world-class research services with the use of renowned measuring services.
Strategic objectives of the Laboratory
ensuring a high substantive level of all measurements while maintaining measurement consistency within the framework of the International System of Units SI
ensuring reliability, impartiality and confidentiality in relation to the services provided and to customers, both internal and external
building customers' trust in the quality of services provided by the Laboratory in order to obtain their satisfaction, including through the timely implementation of services
non-involvement of Laboratory employees in any activity that could reduce confidence in their competence, impartiality and reliability
continuous improvement of the management system and increasing the competences of the Laboratory employees
The strategic objectives are achieved by the Laboratory through:
development of the technical base and implementation of the latest measurement methods
performing measurements in accordance with the agreed methods and customer requirements
participation in proficiency tests through interlaboratory comparisons
continuous monitoring of the quality of measurements taken, taking into account the opinions and suggestions of customers
striving to obtain professional satisfaction of employees through constant monitoring of their competences for the tasks entrusted to them and their needs in the field of raising qualifications, and at the same time creating opportunities for continuous improvement of these qualifications
involvement of the management in the continuous improvement of the implemented management system and increasing its effectiveness