Calibration Laboratory
Sound and Vibration Instrumentation
We are accredited to PN-EN ISO / IEC 17025.
Our motto is to provide the highest quality calibration service in the shortest possible time. Each measuring device manufactured by SVANTEK can be delivered to the customer with a calibration certificate issued by the SVANTEK Calibration Laboratory. The laboratory is accredited by the POLISH CENTER OF ACCREDITATION with the number AP 146 and the ILAC MRA certificate. The scope of accreditation includes calibrations in the field of acoustics and vibrations. The laboratory can carry out measurements in an anechoic chamber and a climatic chamber.
Sound and vibration
Calibration services
Let's talk
About calibration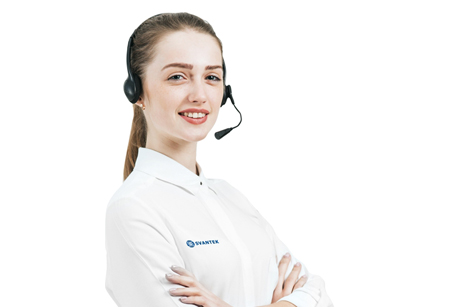 The highest level of services
The quality and maintenance of high standards is guaranteed by the Laboratory's management system compliant with the PN-EN ISO / IEC 17025 standard.
Short time of service
Automation of calibration processes guarantees not only precision but also shorter calibration periods.
High competences
What distinguishes us is the continuous improvement of the implemented management system and increasing its effectiveness along with increasing employees' competences.
Direct contact
Calibration specialists have extensive knowledge of the meters and their applications, which is appreciated by our customers.
New technologies
SVANTEK, provides access to the latest technology and direct contact with the company's service department.
To be sure that your measuring equipment meets the highest standards, it is recommended that the acoustics and vibration measurement equipment be calibrated at least every two years in an accredited laboratory.
All instrumentation used in this process in our laboratory has valid calibration certificates issued by laboratories accredited in accordance with ISO 17025. After the calibration our Laboratory issues a calibration certificate.
We perform calibrations and measurements for domestic and foreign customers. We issue calibration certificates in Polish, English, as well as French, Italian and Hungarian.
The laboratory actively participates in testing prototypes of measuring devices in cooperation with the Central Office of Measures (GUM), Centro Español de Metrología (CEM) from Spain, Physikalisch-Technische Bundesanstalt (PTB) from Germany and Laboratoire national de métrologie et d'essais (LNE) from France.
We calibrate meters of all manufacturers:
calibration of sound level and vibration meters
calibration of acoustic and vibration calibrators
calibration of microphones and vibration sensors
calibration of bandpass filters
calibration of noise dosimeters
By choosing our offer, you get:
Short waiting time for the service due to the automation of measurements
Experienced staff with the necessary training
Direct contact in matters of deliveries or personal pickups
Professional advice on the scope of calibration