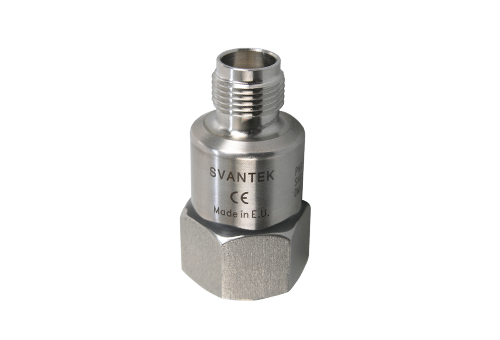 SV 81 – Accelerometer 500mV/g, TNC top, 10-32 mounting hole
SV 81 is an industry-standard IEPE accelerometer 500mV/g offered to Svantek's vibration level meters (974, 977A, 979, 958A). The accelerometer's high sensitivity and low electronic noise enable measurements of very low levels of machine vibration amplitudes over the typical machines' frequency operating ranges.
For vibration measurements, the accelerometer is usually used with a measurement cable and is mounted on a vibrating surface with a SA 27 mounting magnet.
The SV 81 accelerometer measures vibration acceleration on a single axis. It's sensitivity is 50 mV/(m/s2) ~ 500 mV/g. The measurement range is from  0.002 m/s2 RMS to 100 m/s2 Peak in the frequency response range from 0.2 Hz to 3700 Hz.