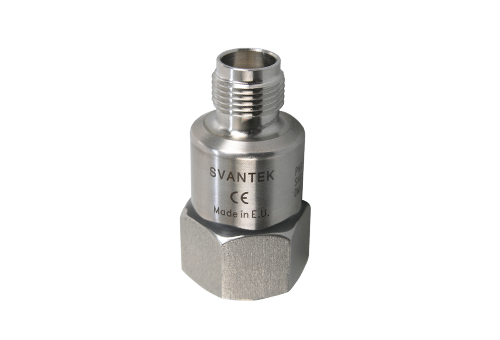 SV 80 – Accelerometer 100 mV/g, TNC top, 10-32 mounting hole
SV 80 is a 100 mV/g accelerometer dedicated to machine vibration measurements with SVANTEK vibration level meters. The vibration accelerometer is uniaxial, which means it measures vibration on one axis.
The SV 80 is connected to SVANTEK vibration meters with a vibration measurement cable with a TNC connector. For machine vibration measurements, the sensor is typically attached to a vibrating surface with a mounting magnet.
The accelerometer 100mV/g is an ideal choice for walk-around vibration measurement in the rugged environments of industrial machinery monitoring, such as pumps, motors, etc.
The sensitivity of the SV 80 is 10 mV/(m/s2) 100 mV/g. The measurement range is from 0.01 m/s2 RMS to  500 m/s2 peak in the frequency range of 0.5 Hz to 14 000 Hz.