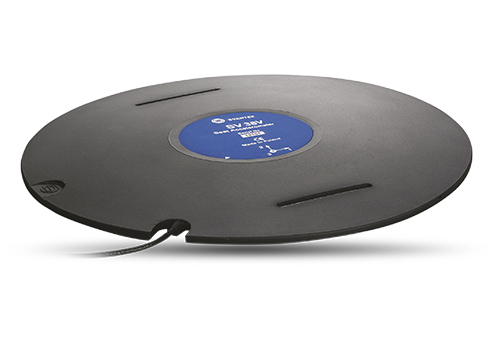 SV 38V – Seat accelerometer for SV 106
The SV 38V seat accelerometer is dedicated to whole-body vibration measurements with the SV 106 human vibration meter. The accelerometer has a built-in memory (TEDS) containing information about the sensitivity that is automatically transferred to the SV 106 instrument. By ISO 2631-1, seat accelerometers such as the SV 38V are placed on the operator's seat, either on the seat backrest or on the seat cushion.
The use of an SV-111 vibration calibrator is recommended for in-situ calibration checks. SV 38 is based on MEMS transducers which means it uses less power and is more robust than piezoelectric sensors.
The SV/38V number of axes is 3 (triaxial). At 15.915 Hz, its sensitivity is 50 mV/(m/s2). The measurement range is from 0.01 ms2 RMS to 50 ms2 PEAK in the frequency range of 0.1 Hz to 100 Hz.