Human Vibration Meter
SV 106D
As defined by ISO 8041, a Human Vibration Meter (HVM) is a device that uses a vibrational transducer, signal processor, and display to measure human response to vibrations. HVM is typically used in hand-arm vibration measurements to prevent HAVS. In whole-body, they are typically used for the calculation of Vibration Dose Value.
What is a Human Vibration?
Human vibrations are mechanical vibrations that are transmitted directly to the human body, affecting different tissues in different ways. There are three types of human vibrations:
hand-arm vibration (ISO 5349);
whole-body vibration (ISO 2631);
low-frequency whole-body vibration in the frequency range from 0,1 Hz to 0,5 Hz (ISO 2631)

Vibration Meter


Hand-Arm


Whole-Body
Vibration Meter
Catalogue
How are vibrations measured?
The vibrations are measured by sensors that are attached to the meter with cables. The sensors are placed near the contact with the vibrating surface of industrial machinery. Take a look at some of the features that make the SV 106D the world's leading human vibration meter.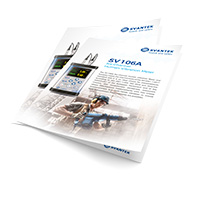 Human Vibration
Measurements

Hand Arm Vibration Testing
Calculation of the daily exposure A(8)
The
hand-arm vibration
testing is based on the calculation of the daily exposure value normalized to an eight-hour reference period. This value is A(8), which is the square root of the sum of the squares (RMS) of the frequency-weighted acceleration values, determined on the orthogonal axes X, Y, Z defined in ISO 5349-1.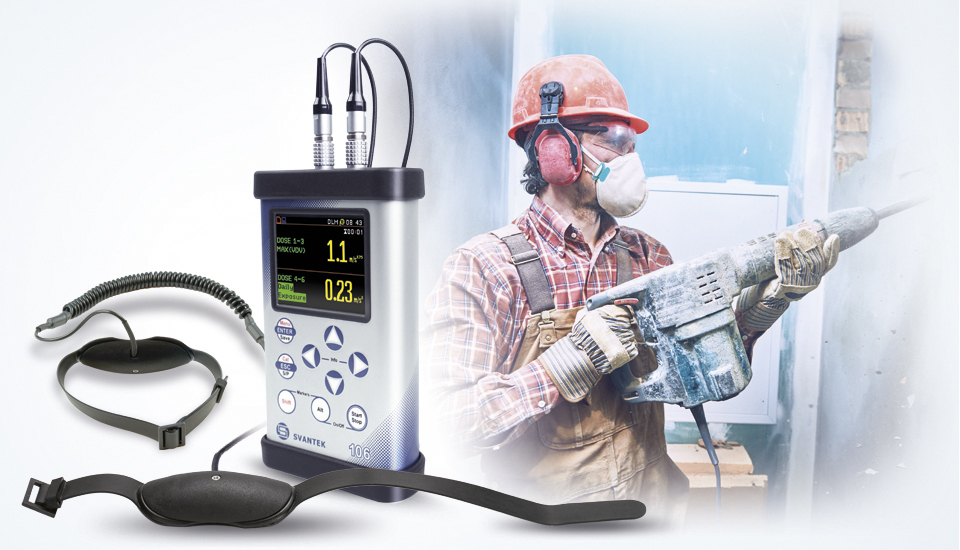 Vibration Dose Value
Calculating VDV for whole-body vibration
The vibration dose value VDV is calculated using the fourth power of the frequency-weighted instantaneous vibration acceleration. The whole-body vibration daily exposure A(8) is calculated at the highest (RMS) value or the highest vibration dose value (VDV).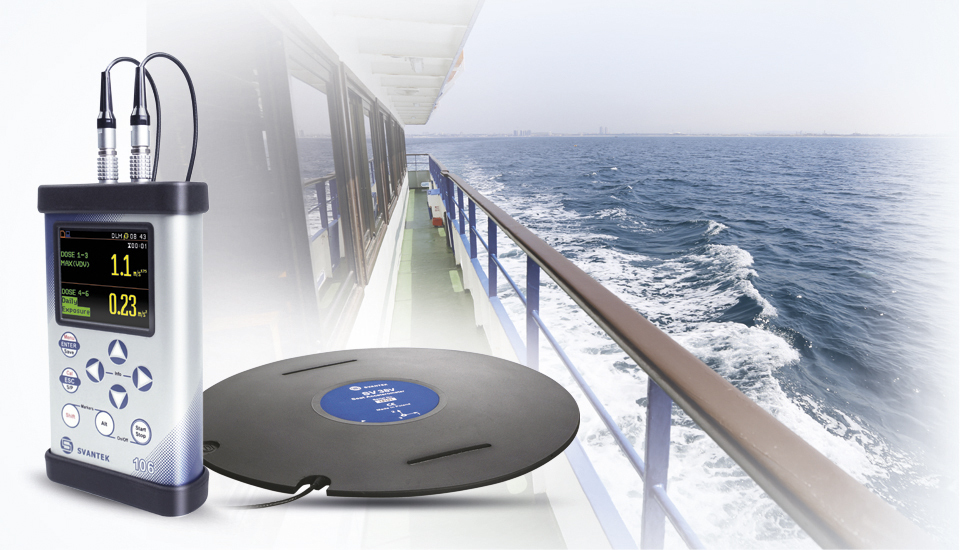 Types of Accelerometers
MEMS vs IEPE Accelerometers Types
ISO 8041 mentions two types of accelerometers - IEPE and MEMS. Their construction and operation are very different. In IEPE accelerometers, piezoelectric materials are used, while semiconductor fabrication facilities are used in MEMS. As a result, MEMS accelerometers are more shock resistant and do not have a DC shift effect. They also consume less power and have a flat frequency response down to DC.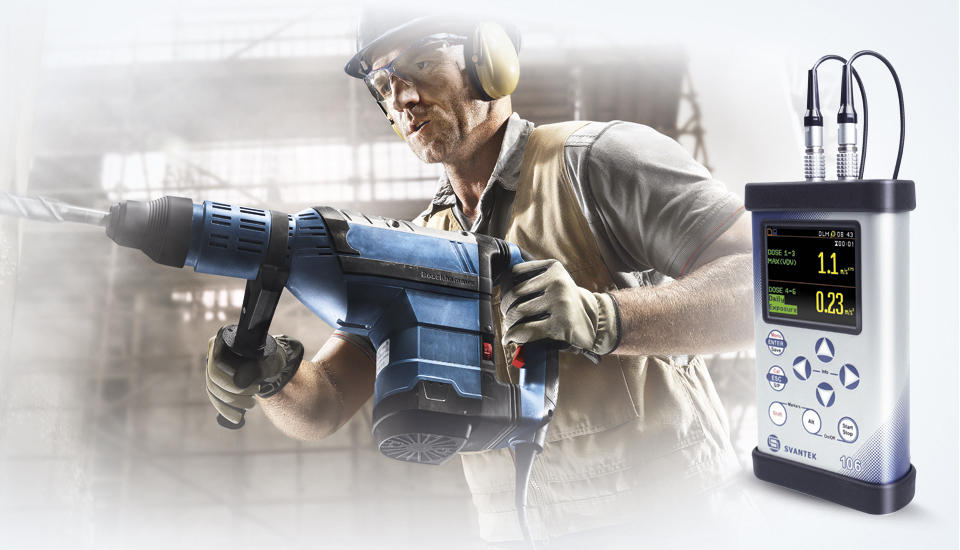 Human vibrational frequencies
How do you measure human vibrational frequency?
According to ISO 5349 and ISO 2631, human vibrational frequencies are measured using unweighted frequency spectra to identify the vibration sources. Once it is installed, the data logger stores the information about 1/3 octaves with configurable logging intervals.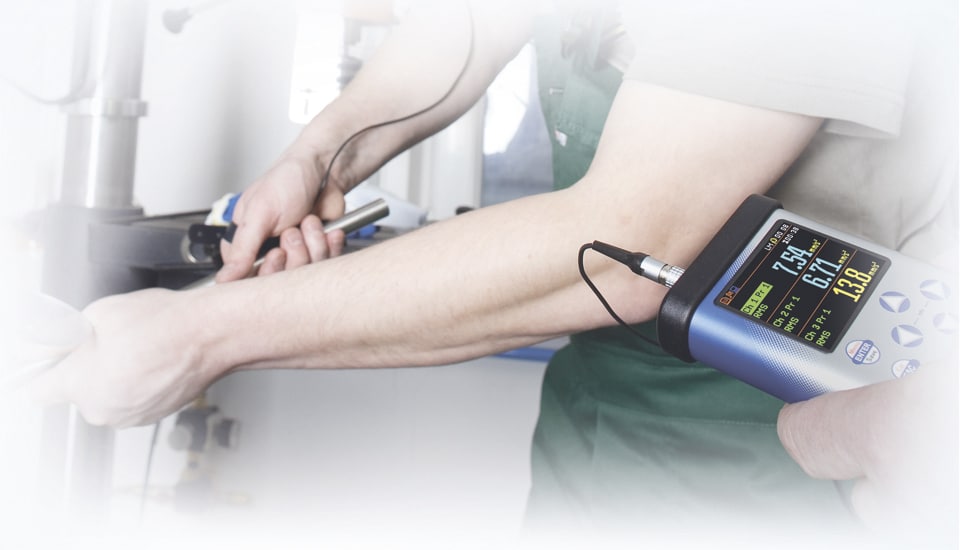 Vibration Measurement Methods
Applications

Whole-Body Vibration
What causes human vibration?
Whole-body vibration
which, according to ISO 2631, are vibrations from machinery, vehicles, and industrial processes that have an impact on people's comfort, activities, and health. This type of human vibration measurement is done with sensors that are flat and in the shape of a seat pad. It is placed directly on the seat cushion, floor, or fastened to the rear of the seat.
Read more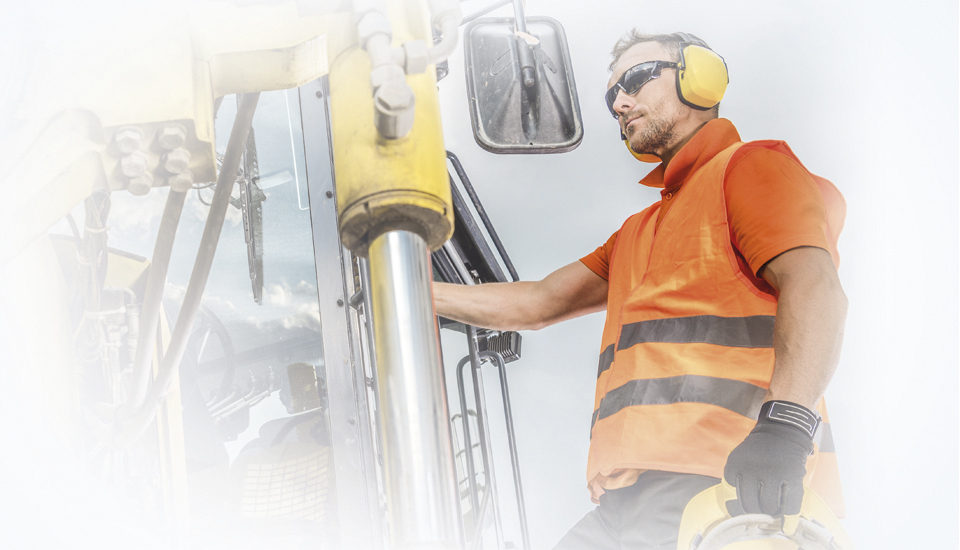 What is a Human Vibration?
The world's reference human vibration meter
Looking for a human vibration meter and analyzer?
How to calibrate your vibration meter?
Vibration Meter Price or Hire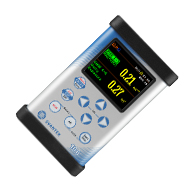 SV 106D – Six channel human vibration meter
The standard SV 106D kit includes 32 GB microSD card and USB cable for the communication with PC software (license for PC software is included). Each SV 106D has its factory calibration certificate and 36-months warranty upon the product registration. The set of 4 AA batteries is also included.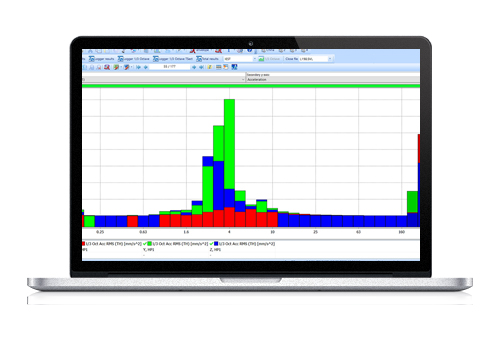 SF106_LIC_3 - License of 1/1 & 1/3 octave analysis for SV 106

License of 1/1 & 1/3 octave analysis for SV 106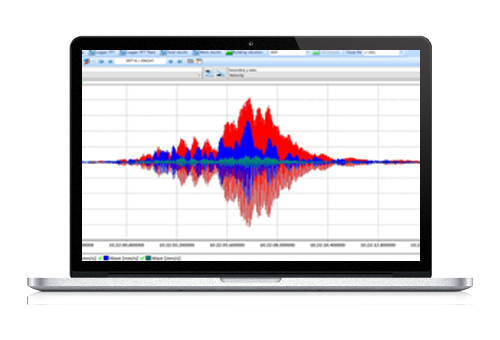 SF106_LIC_15 - License for time domain signal recording for SV106

License for time domain signal recording for SV106
SV 106D – Six channel human vibration meter
Applications
| | |
| --- | --- |
| Hand-arm vibration | |
| Whole-body vibration | |
Hardware Features
| | |
| --- | --- |
| Number of channels | 6 |
| Communication Interfaces | USB-C, I/O |
| Display | |
| Keyboard | 9 buttons |
| Memory | 32 GB |
| Battery type | AA |
| Operating time | 12-16h |
| Operating temperature range | -10 °C to 50 °C |
| Humidity range | up to 90 % RH, non-condensed |
| Weight | 390 grams |
| Size | 140 x 83 x 33mm |
Vibration measurement features
| | |
| --- | --- |
| Standards | ISO 8041, ISO 2631, ISO 5349, UNI ISO 2631-1:2017, UNI ISO 2631-2:2018, UNI EN ISO 5349-1:2004, UNI EN ISO 5349-2:2015 |
| Number of channels | 6 |
| Sensor type | IEPE / MEMS |
| Input type | 2 x LEMO 5-pin |
| Measurement range | Transducer dependent |
| Frequency range | 0.1 - 2000 Hz |
| Profiles per channel | 2 acceleration velocity |
| Weighting filters | Wd, Wk, Wm, Wb, Wc, Wj, Wg, Wf, Wh, Wp, HP, KB, Vel3 |
| Time constants | Linear |
| 1/1 octave | option |
| 1/3 octave | option |
| WAV recording | option |