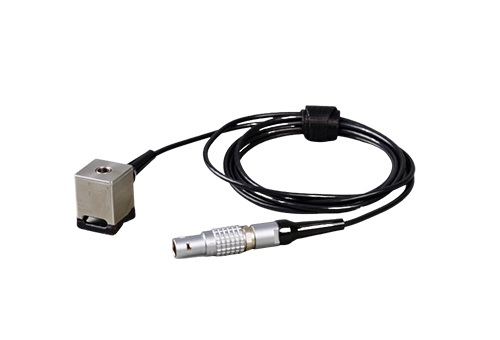 SV 150 – Triaxial MEMS accelerometer for hand-arm vibration
SV 150 is a tri-axial accelerometer (MEMS) for hand-arm vibration measurements. The sensor is dedicated to being used with the SV106 human vibration meter. SV 150 is MEMS type which means it is more robust and uses less power than a traditional piezo-electric accelerometer.
The sensor is mounted on a tool handle near the hand to assess vibrations transmitted to hands and arms. Three metal clamps for mounting on a handle are provided.
For vibration measurements, the SV 150 accelerometer can be used simultaneously with a hand-accelerometer SV 105 to assess the vibration transmission to a hand.
Measurement range of SV 150 triaxial accelerometer is  2000 m/s2 PEAK in the frequency range from 0 Hz to 1500 Hz (± 3 dB). For calibration with a vibration calibrator, the adapter SA 155 is recommended.