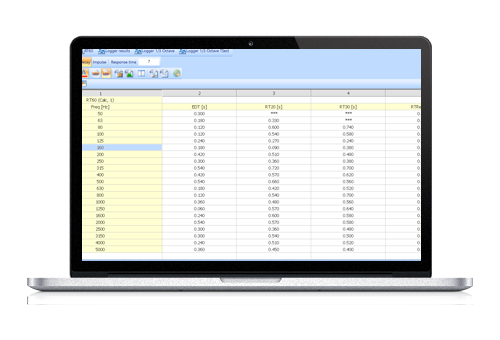 SF 977-5 – Reverberation time analysis (RT60) for SVAN 977
SF 977-5: Reverberation Time Analysis (RT60) Option for SV 977 Sound Level Meter. The RT60 option is activated by the activation code.
The functionality of the RT60 is used for building acoustic measurements. The reverberation time can be calculated on the basis of 1/1 or 1/3 octaves; therefore, the activation of these options is needed.
The reverberation time measurement is supported by the mobile application BA Assistant, which connects to SV 977 via Bluetooth interface.