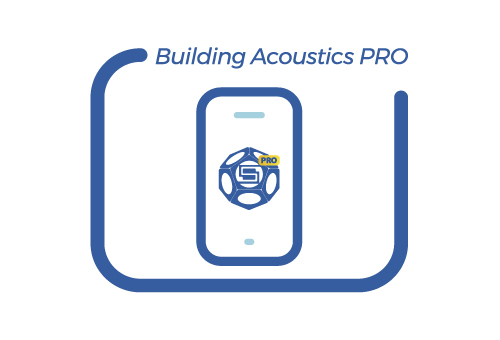 Building Acoustics PRO App
About
Building Acoustics Pro application, your smart companion for comprehensive acoustic measurements.
Compatible with Svantek sound level meters equipped with Bluetooth® interface, like SV 977D and SV 971A, this advanced app transforms your acoustic measurement and analysis experiences.
Our sophisticated software streamlines the sound insulation measurement process, following the guidelines outlined by ISO 16283. With a user-friendly interface, it efficiently presents sound insulation results on the display and generates ISO-compliant reports at your convenience. Additionally, this versatile application can be utilized alongside SP 95 Impact Ball for meticulous sound insulation testing in lightweight structures. A project involving measurements from source and receiving rooms for variable sound source positions is effortlessly created during the measurement. Ensuring comprehensive documentation, each project is securely saved in the sound meter's memory, accompanied by relevant measurement files. For a more personalized experience, the Building Acoustics Assistant Pro enables you to add PHOTOS and VOICE comments to the measurement projects, making it an indispensable tool for professionals and enthusiasts alike. For Speech Transmission Index (STIPA) measurements with SV 977D, the application follows the IEC 60268-16:2011 procedure. By leveraging the Bluetooth® interface, it connects to SV 977D, displaying STIPA results and securely saving them in the device's memory.