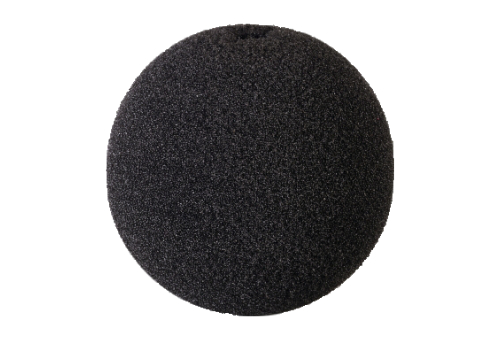 SA 209 – Windscreen (130 mm) for noise monitoring stations
The SA 209 windscreen is used in Svantek Noise Monitoring Stations (SV307A, SV200A, SV25x PRO). The SA 209 diameter is 130 mm.
The purpose of the windscreen is to attenuate the wind noise during outdoor measurements. Downwind propagation conditions for the noise measurement method specified in ISO 9613-2 and ISO 1996-2 take into account the wind speed between approximately 1 m/s and 5 m/s, measured at a height of 3 m to 11 m above the ground.
Most of the outdoor measurement techniques follow ISO recommendations therefore the noise measurements are carried out in conditions up to the wind speed of 5 m/s.  The higher readings of the wind speed are often measured at wind farms, as mentioned in the IEC 61400 standard, which for this purpose recommends the use of windscreens with a diameter at least of 90 mm.
The windscreen plays an important role in outdoor noise measurements, therefore it should be examined regularly and replaced in case of any surface damage.