Class 1 Dual-Channel Noise Dosimeter
SV 102A+
Class 1 SV102A+ Dual Channel Dosimeter is presenting new approach to occupational health and safety acoustic monitoring task. This dosimeter can be also used as a dual-channel class1 sound level meter and real-time 1/1 octave & 1/3 octave analyser. Octave analysis, providing direct data for the design of the ear-protectors, together with audio events recording function show the new reference standard on acoustic dose measurement field. The binaural dose measurement and octave analysis are simultaneously performed by this compact-size instrument. Three acoustic profiles per channel allow parallel measurements with independently defined filters and RMS detector time constants. Advanced time-history logging in each profile, together with spectra saving and Audio Events Recording provide a complete information about the measured signal. Data is stored in large 8 GB memory and can be easily downloaded to any PC using USB interface and Supervisor software.
The small and compact SV 15 preamplifier together with special mounting clip and dedicated headband enables an easy attachment of the microphone in extremely short distance to human ears. Calibration by measurement can be easily performed by direct usage of common acoustic calibrators.
SV102A+ Dual Channel Dosimeter is also able to perform the measurement inside human ear – with the usage of SV 25S – smart microphone with an automatic calibration function (TEDS). The SV 102A together with SV 25S are designed for individual real-world test of the earmuffs noise reduction ratio by means of MIRE technique (Microphone-In-Real-Ear)-measurements under headphones or earmuffs. With a special adapter, SV 25S can be also calibrated with available acoustic calibrators.

Dual Channel


Class 1


Bestseller

MIRE measurement technique
Microphone in real ear measurements
ISO 11904-1 MIRE (microphone in real ear) measurement takes sound measurements from the ear and performs the one-third octave band analysis. The SV 102A+ can perform such analyses using a special microphone probe SV 25S placed at the entrance of the ear canal. MIRE can be used to measure noise exposure in situations where normal dosimetry methods are inappropriate such as in a telephone call center where the sound comes from headphones. The option of MIRE measurements requires the SV 25S MIRE microphone and 1/3 octave analysis.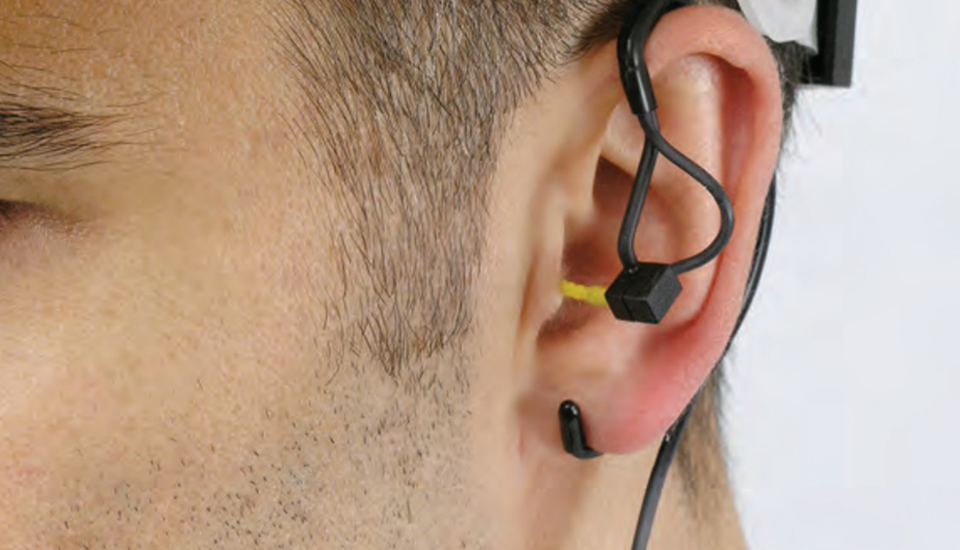 Class 1 accuracy
Noise dosimeter and class 1 sound level meter in one device
The meter meets CLASS 1 requirements of IEC 61672 and it can be used when measuring at very low temperatures (from -10 'C) or when noise is dominated by the high frequencies as it is recommended by ISO 9612 hence the sampling rate of SV 102A+ is 48 kHz.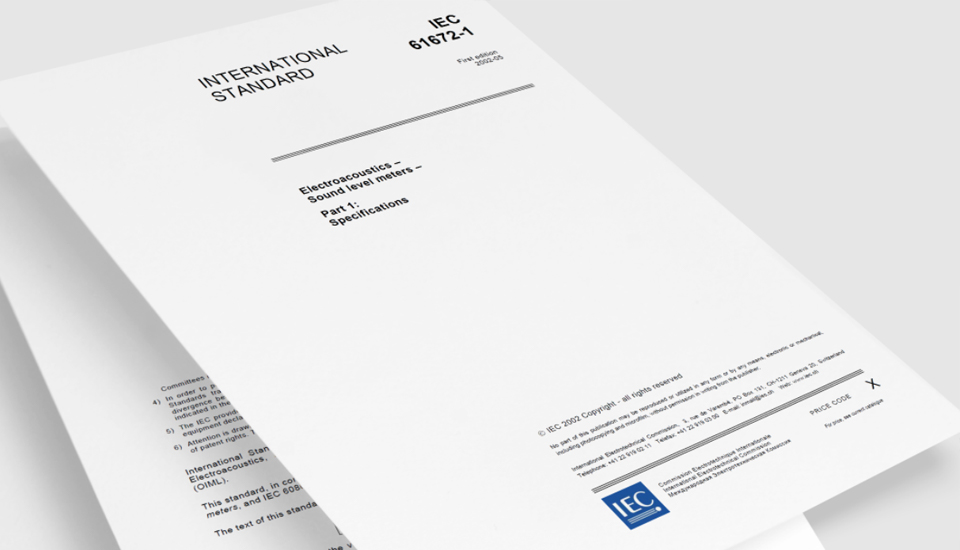 Dual-channel input
Class 1 measurements with two microphones
Two input channels of SV 102A+ enables possibility of simultaneous usage of two microphones which can be placed on both sides of the human head. With the use of MIRE microphone, it is also possible to place one microphone on the shoulder and the other inside the ear, which is used for verification of attenuation of hearing protectors or various headsets (e.g. military pilots).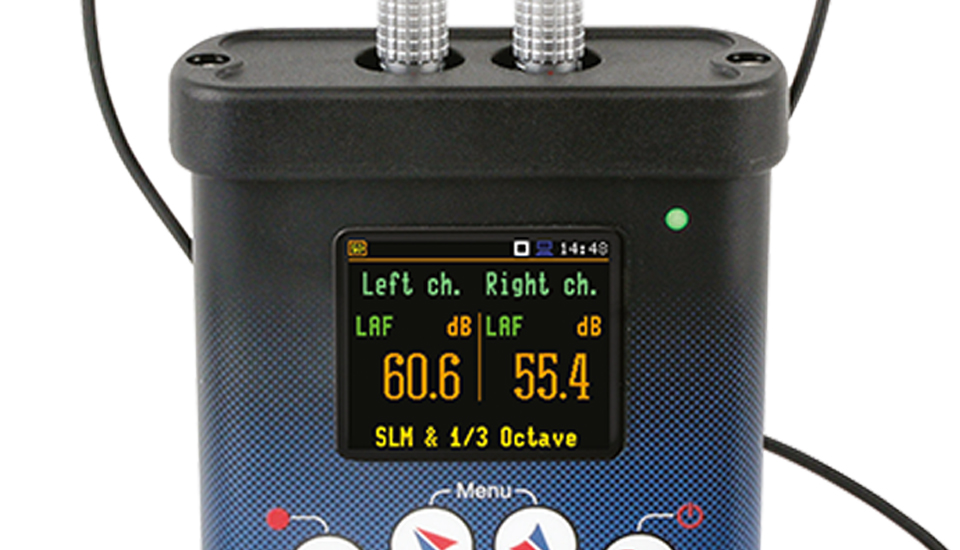 Occupational Noise
Class 1 noise measurements at work
The SV 102A+ is a unique class 1 dual-channel noise dosimeter designed for the accurate measurement of noise exposure in workplaces dominated by high frequencies and in cold temperatures below zero. Together with the MIRE (microphone in real ear) measurement option in accordance to ISO 11904-1 the the two-channel SV 102A+ provides a complete tool for noise measurement at work.
Read more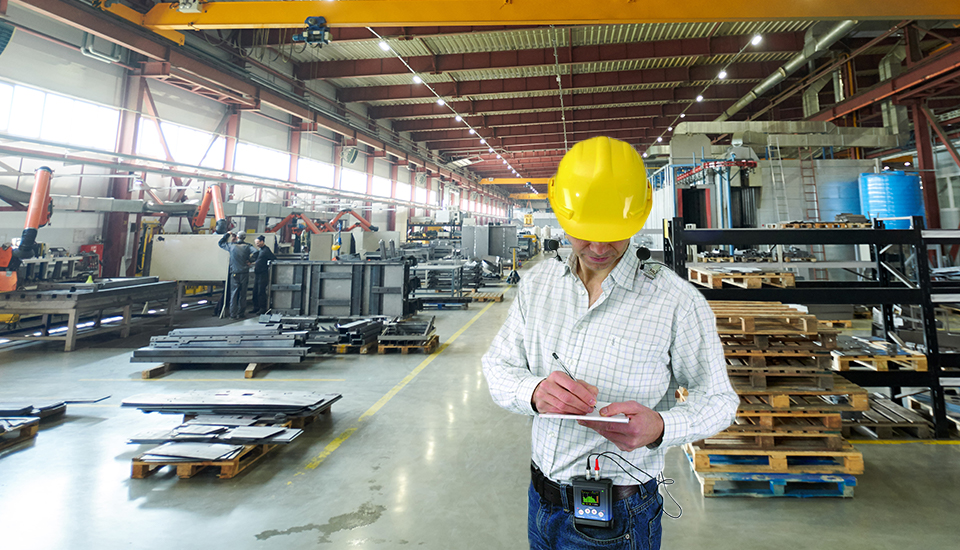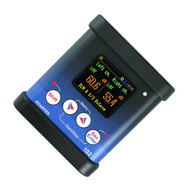 SV 102A+ Dual Channel Noise Dosimeter
The standard SV 102A+ kit includes SV15 preamplifier with cable, SV 7052E microphone, 2x AA batteries, 8 GB memory card and a USB cable for communication with PC. Each SV 102A+ has its factory calibration certificate and a 36-MONTH WARRANTY upon product registration. The standard kit also includes license for PC software.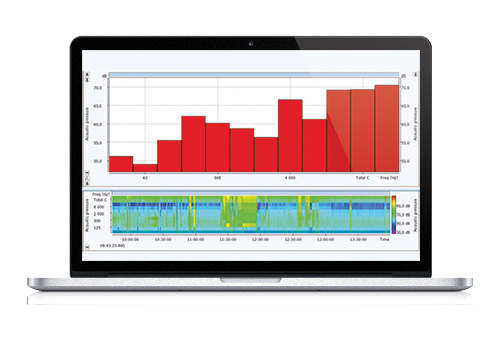 SF102A+_3OCT - License of 1/1 & 1/3 octave analysis for SV 102A+

License of 1/1 & 1/3 octave analysis for SV 102A+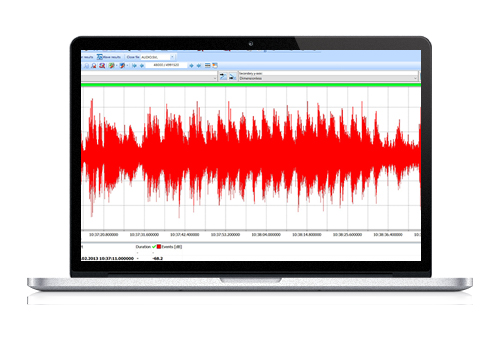 SF102A+_REC - License of Audio events recording for SV 102A+

License of Audio events recording for SV 102A+
SV 102A+ Dual Channel Noise Dosimeter
Applications
| | |
| --- | --- |
| Sound measurements | |
| Occupational noise | |
Hardware Features
| | |
| --- | --- |
| Number of channels | 2 |
| Auto-calibration | |
| Keyboard lock | |
| Remote communication | |
| Bluetooth | |
| Communication Interfaces | USB |
| LED indicator | |
| Display | |
| Keyboard | 4 buttons |
| Memory | 8 GB |
| Battery type | Two AA batteries (alkaline) |
| Operating time | > 16 h |
| Operating temperature range | from -10'C to 50'C |
| Humidity range | up to 90 % RH |
| Weight | 260g |
| Size | 95 x 83 x 33 mm |
| Docking station required | |
Sound measurements features
| | |
| --- | --- |
| Standards | IEC 61252; ANSI S1.25-1991; Class 1: IEC 61672-1:2013, ISO 11904-1 |
| Microphone type | ACO SV 7052E, prepolarised, 1/2" ; SV 25S, special microphone with probe for MIRE |
| Preamplifier type | SV 15 |
| Linear operating range to IEC 61672 | 45 dBA Leq÷ 141 dBA Peak |
| Frequency range | 20 Hz ÷ 20 kHz |
| Weighting filters | A, C and Z |
| Time constants | Slow, Fast, Impulse |
| Statistics in octaves or third octaves | |
| Audio recording | option |
| Voice coments | |
| 1/1 octave | option |
| 1/3 octave | option |