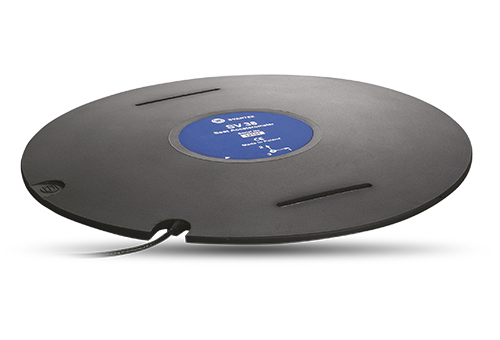 SV 38 – IEPE whole body seat accelerometer
SV 38 is a seat accelerometer for vibration measurements with the SVAN 958A four-channel analyzer. For whole-body vibration measurements, the accelerometer is placed on a driver's seat or seat backrest.
The SV 38 accelerometer is based on MEMS triaxial transducers and meets ISO 8041:2005 and ISO 2631-1 requirements. For periodic verification at the calibration laboratory, the accelerometer can be easily removed from the seat pad and installed on a shaker with a dedicated SA 38 adapter (optional).
For an in-situ calibration, the SV 38 can be mounted on an SV 111 vibration calibrator.
The SV 38 number of axes is 3. It's sensitivity is 100 mV/(m/s2) at 15.915 Hz. The accelerometer's measurement range is from 0.01 m/s2 RMS to 50 m/s2 PEAK in the frequency range from 0.1 Hz to 100 Hz.