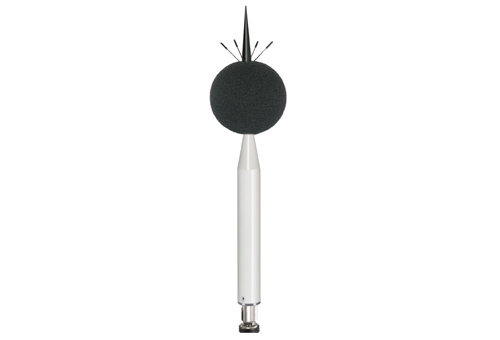 SA 271D – Outdoor microphone kit for SV 971A
The SA 271D outdoor microphone kit is used with the SV 971A sound level meter for environmental noise measurements. The outdoor microphone kit is a housing for a preamplifier and microphone to protect them from weather conditions. The SA 271D is made of lightweight materials and is easy to install on a tripod. The solution is recommended for short-term and semi-permanent noise measurements in the environment.
The use of the outdoor kit requires the extension cable between the instrument and its preamplifier.
For an acoustic calibration, the windscreen can be detached to provide access to the microphone.