Sound and Vibration Meter
SV 977
The SV 977 Sound Meter is a multi-purpose instrument that combines the capabilities of a Class 1 Sound Level Analyzer, Vibration Meter, and Ultrasound Meter in a single device. The sound meter is highly advanced and versatile instrument that is suitable for a wide range of measurement applications, including building acoustics, occupational noise, and environmental noise.
Why Professionals Choose the SV 977 Sound Meter?
The SV 977 sound and vibration meter is a powerful and reliable tool that is suitable for professionals who need to measure sound and vibration levels in a variety of applications. It is important to note that the SV 977 is not only used by professionals in the UK, but also by professionals around the world in a variety of industries and fields. The SV 977 is a globally recognized and respected instrument for sound and vibration measurement, and is used by professionals in a range of applications and locations.

Class 1


Bestseller


Mobile App

Compliance with standards
Class 1 accuracy following BS EN 61672-1:2013
The SV 977D meets the Class 1 requirements for precision of various international standards, including BS EN 61672-1 Class 1 and ANSI S1.4. With an optional microphone, SV 977 provides analysis of the ultrasounds up to 40 kHz. Limits of permissible ultrasound levels are usually expressed in terms of Leq and Max values specified in 1/3 octave bands for 20 kHz, 25 kHz, 31.5 kHz and 40 kHz.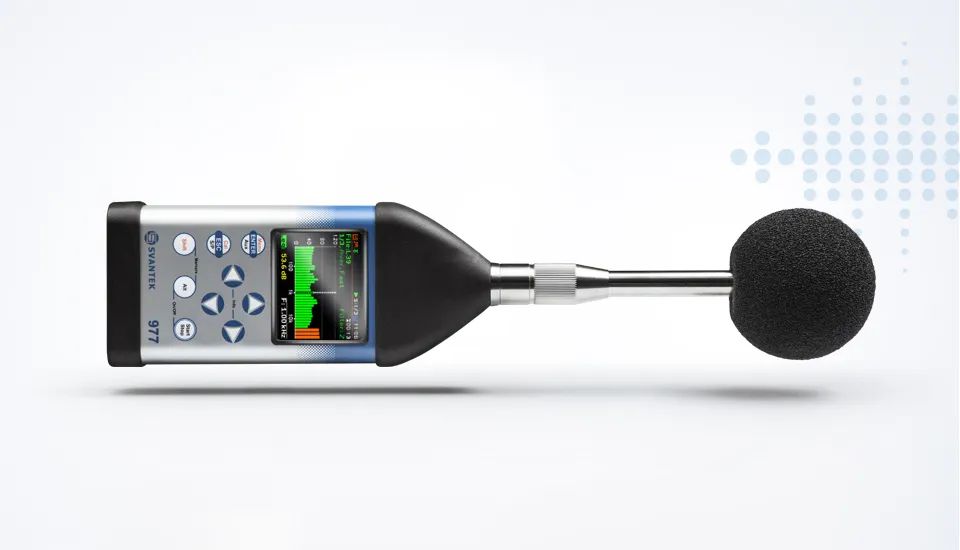 High Quality Sound Meter
SV 977 is a high-quality sound level meter
SV 977 is a high-quality sound level meter that is designed to meet the needs of professionals working in a variety of fields, including occupational health and safety, environmental noise assessment, and building acoustics. The sound meter uses a detachable preamplifier and a high-quality omni-directional microphone, both of which are compliant with relevant international standards. This helps to ensure that the meter provides accurate and reliable measurements.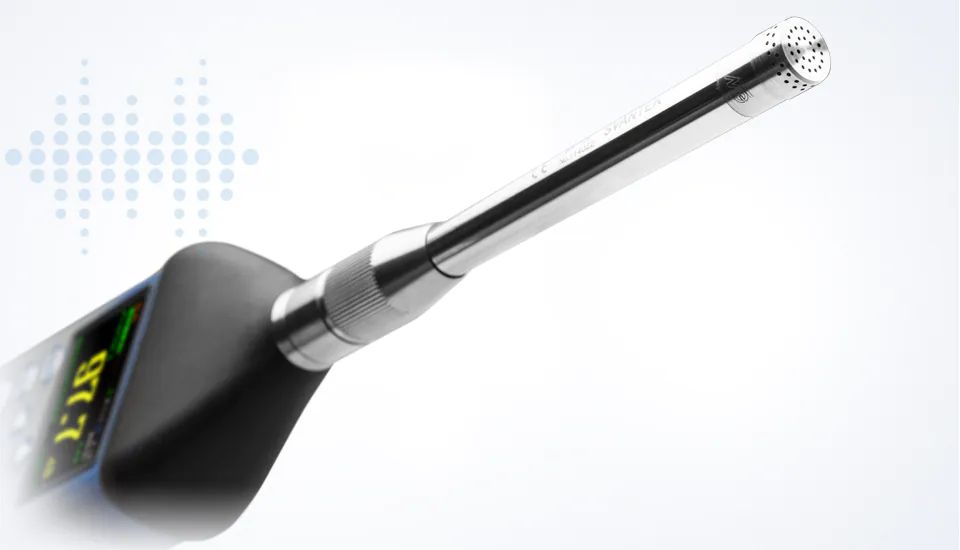 Building Acoustics App
Svantek's Building Acoustics app approved by SITMA
The built-in Bluetooth interface of the Svantek SV 977 Sound Level Meter can be used to connect the meter to a smartphone via a dedicated application. Svantek's Building Acoustic (BA) Assistant Smartphone Application, which supports the SV 977 is approved by the Sound Insulation & Testing Measurement Association (SITMA).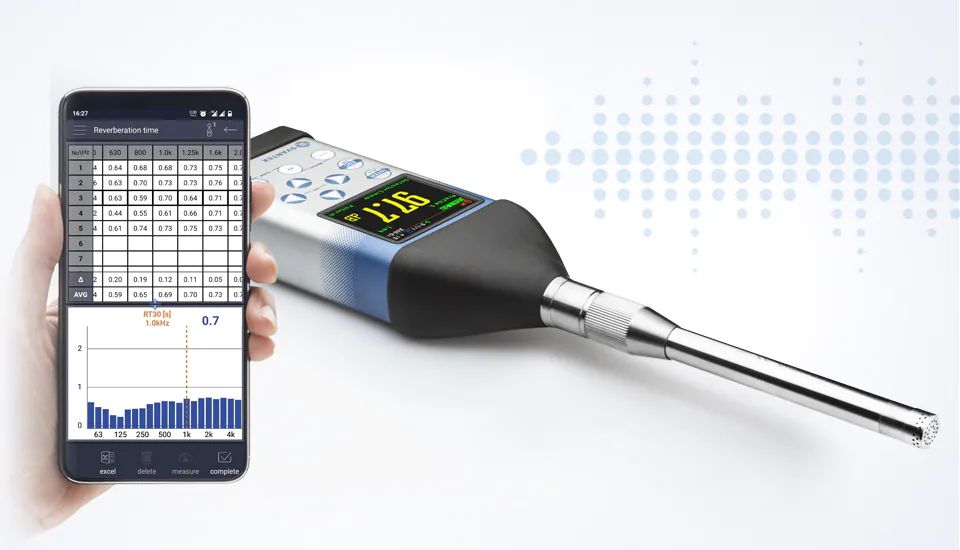 Sound analyser capabilities
Sound analysis is a useful tool for professionals
The SV 977 has the ability to record and analyze noise or vibration data over time, allowing professionals to better understand the dynamics of the noise and vibration environment. It can also perform octave band analysis, which can be useful for identifying specific frequency components of the noise or vibration. In addition, the sound meter allows to record a WAV data for noise sources identification.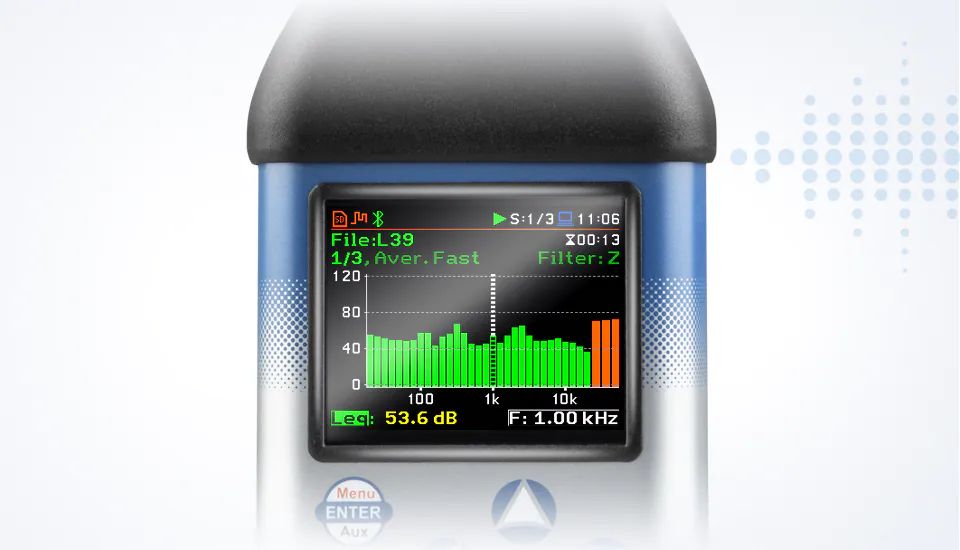 SV 977 Overview
Get an overview of the SV 977 sound level meter
Vibration Level Meter
Measure vibration levels easily with the SV 977
Building Acoustics Meter
Use the SV 977 for building acoustics measurements with a mobile application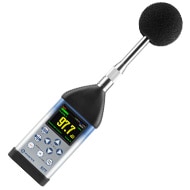 Sound meter SV 977
The kit includes an SV 977D Class 1 sound and vibration level meter which has the option for 1/1 and 1/3 octave installed. The kit also includes a detachable preamplifier (the SV 12L) and a high-quality MK 255 microphone, as well as a range of accessories such as a carrying case, a windscreen, a microSD card, batteries, and a USB cable. Each SV 977D comes with its own factory calibration certificate and a 36-month warranty card upon product registration.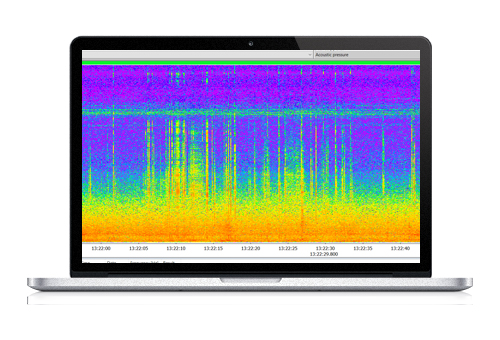 SF977_4 - License of FFT analysis for SVAN 977

License of FFT analysis for SVAN 977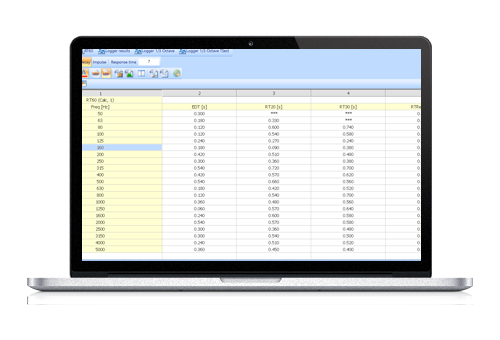 SF977_5 - Reverberation time analysis (RT60) option for SVAN 977

Reverberation time analysis (RT60) option for SVAN 977
Sound meter SV 977
Applications
| | |
| --- | --- |
| Sound measurements | |
| Occupational noise | |
| Building acoustics | |
| Machine vibration | |
Hardware Features
| | |
| --- | --- |
| Number of channels | 1 |
| Auto-calibration | |
| Remote communication | |
| Bluetooth | |
| GPS module | |
| Communication Interfaces | USB-C, I/O, RS232, Bluetooth 5.2 |
| Display | |
| Keyboard | 9 keys |
| Memory | uSD 32 GB |
| Battery type | AA |
| Operating time | 12-16 hours |
| Operating temperature range | -10 °C to 50 °C |
| Humidity range | up to 90 % RH, non-condensed |
| Weight | 600 grams |
| Size | 343 x 79 x 39 mm |
Sound measurements features
| | |
| --- | --- |
| Standards | Class 1: IEC 61672-1:2013, Class 1: IEC 61260-1:2014 |
| Type approvals | approved according to WELMEC requirements |
| Microphone type | Microtech Gefell MK 255 |
| Preamplifier type | SV 12L |
| Linear operating range to IEC 61672 | 23 dBA Leq÷140 dBA Peak |
| Total measurement range | 16 dBA Leq÷140 dBA Peak |
| Internal noise | <16 dB LAeq |
| Frequency range | 3 Hz ÷ 20 kHz |
| Weighting filters | A, B, C, Z, LF, U, AU |
| Time constants | Slow, Fast, Impulse |
| Profiles per channel | 3 |
| Min logging step | 2 ms |
| Statistics | Ln (L1-L99) |
| Statistics in octaves or third octaves | |
| Audio recording | option |
| 1/1 octave | |
| 1/3 octave | |
| FFT | option |
| RT60 | option |
| STIPA | option |
| RPM | option |
Vibration measurement features
| | |
| --- | --- |
| Standards | ISO 20816 |
| Number of channels | 1 |
| Sensor type | IEPE |
| 1/1 octave | |
| 1/3 octave | |
| WAV recording | option |
| FFT | option |
| RPM | option |