Noise dosimeter
SV 104A
The SV 104A is an advanced personal noise dosimeter compliant with UK regulations like the Control of Noise at Work Regulations 2005 and British Standard BS EN 9612. It features Bluetooth connectivity and is supported by the Assistant smartphone app. Users can customize settings via PC software, which are then saved in the device's memory for quick access.
The dosimeter comes with a durable MEMS microphone with a lifetime warranty and includes a tri-axial vibration accelerometer to filter out anomalies in noise measurements. Its voice comment feature and broad measurement range of 43 dB to 141 dB make it versatile for various UK work environments.
The device stands out for its auto-calibration function, user-friendly OLED display, and ample 8 GB storage. It's designed for ease of use, making it a reliable and comprehensive choice for noise monitoring in the UK.
What is noise dosimeter used for?
In the UK, a noise dosimeter is primarily used for monitoring and assessing occupational noise exposure in compliance with the Control of Noise at Work Regulations 2005. It helps employers identify areas or tasks where workers are exposed to hazardous noise levels and need protective measures. The device is often used in various industries such as manufacturing, construction, and entertainment to ensure that noise levels remain within legal limits, thereby safeguarding workers' hearing health. It can also be used in legal proceedings as evidence of compliance or non-compliance with noise regulations.

Patented


MEMS


Bluetooth Dosimeter


Octave Bands
Sound dosimeter
Catalogue
Sound Dosimeter
Did you know, that our patented MEMS microphone used in SV 104A personal acoustic dosimeters is resistant to accidental mechanical shocks and has a life-time warranty?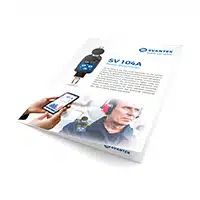 Dosimeter for noise
Features

Personal noise dosimeter
Wearable dosimeter for noise
In the UK, a personal noise dosimeter is a specialized device worn by workers to measure their individual exposure to noise levels over a specified period. The device helps in complying with the Control of Noise at Work Regulations 2005, which aim to protect employees from hearing damage due to excessive noise exposure. Unlike stationary noise meters, personal noise dosimeters are attached to the worker's clothing and provide a more accurate representation of the worker's actual noise exposure throughout the day. The data collected can be used to assess whether protective measures, such as ear protection or changes in work processes, are needed to reduce noise exposure to safe levels.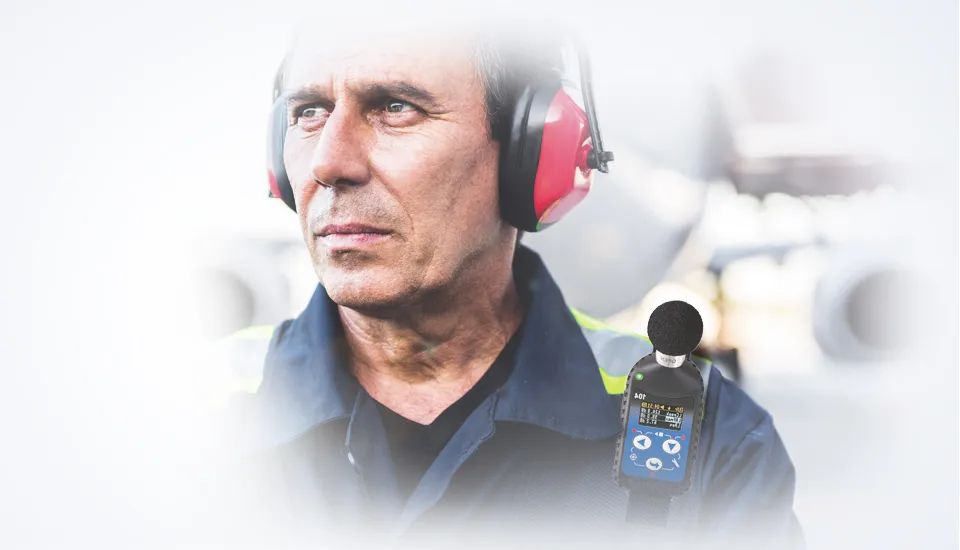 Noise dosimetry testing
Identify noise sources with your noise dosimeter
Noise dosimetry testing is conducted to comply with the Control of Noise at Work Regulations 2005. The noise dosimeter is typically worn by workers throughout their work shift to measure their exposure to noise levels. This is an unattended type of measurement, meaning it runs automatically without requiring constant supervision. However, there are challenges such as the dosimeter being accidentally dropped or removed by workers. Advanced features like octave analysis and built-in vibration detection can identify such anomalies, making it easier to exclude them from the final noise exposure calculations. Additionally, audio recording option, helps in identifying and excluding unwanted noise sources that are not related to the work being performed, such as radio music. This ensures that the noise level data collected is as accurate as possible, aiding in the effective management of noise risks in the workplace.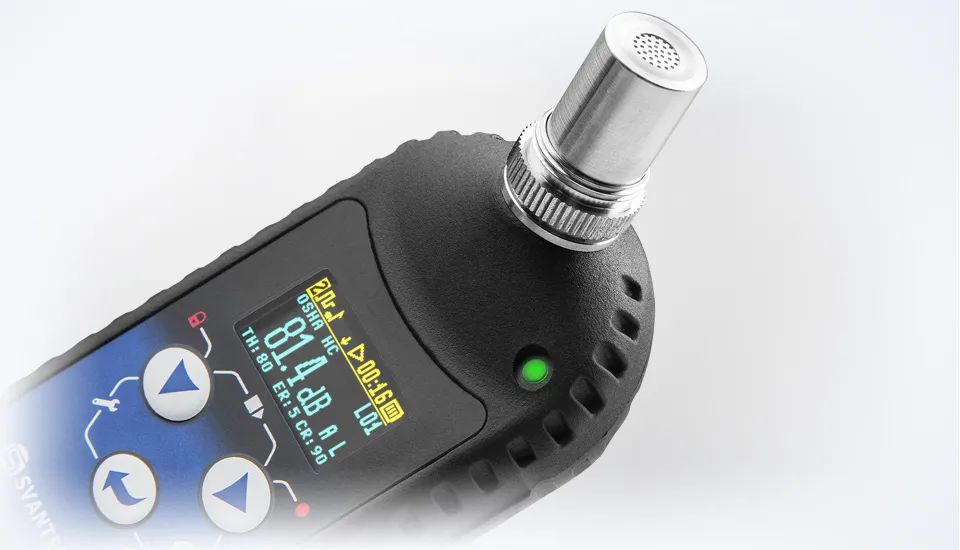 Bluetooth dosimeter
Dosimeter noise monitoring app
The Bluetooth® dosimeter features a interface that allows for seamless interaction with mobile devices like smartphones or tablets. Using the Assistant Pro app, users can start and stop measurements remotely. The app also provides real-time previews of the current noise levels being recorded. Additionally, the app is equipped with an alarm feature that notifies users when preset noise limits are exceeded, offering an extra layer of safety and convenience in monitoring noise exposure.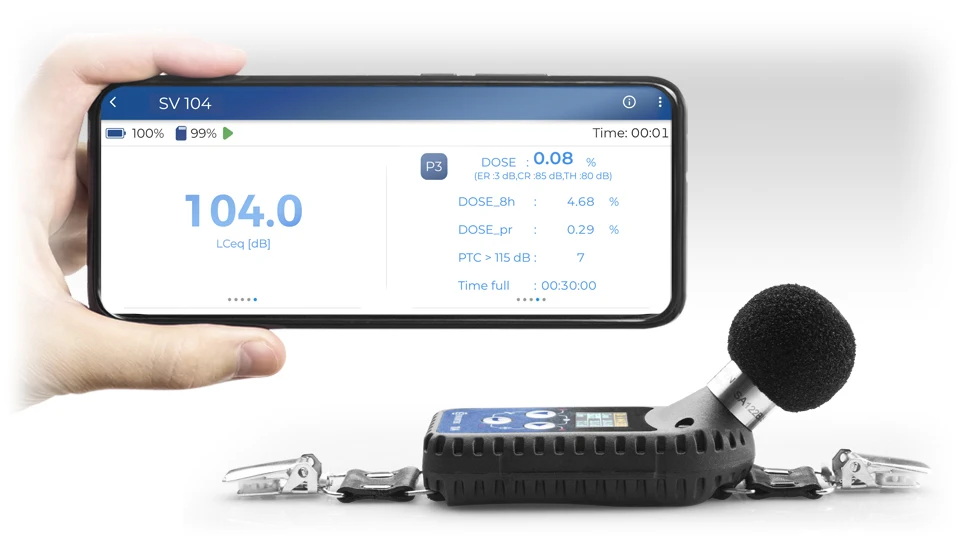 Noise dosimeter calibration
Auto-calibration facility that simplifies the calibration process
To streamline noise dosimetry measurements, the SV 104A dosimeter features an auto-calibration function. Upon detecting a calibration signal, the device automatically calibrates itself and saves the calibration data. This data is stored alongside the measurement file, both before and after the measurement is taken. This ensures accuracy and simplifies the process, eliminating the need for manual calibration.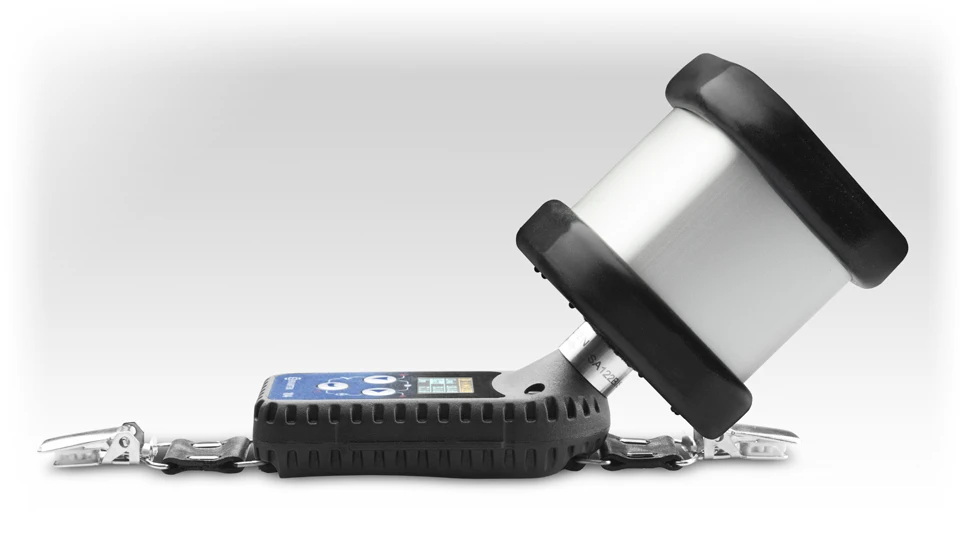 Vibration event detection
inbuilt tri-axial vibration sensor by BS EN 9612
In compliance with BS EN 9612, the SV 104A dosimeter comes equipped with an inbuilt tri-axial vibration sensor. This sensor is designed to detect mechanical shocks and vibrations that could potentially skew noise measurement results. It also identifies periods when the dosimeter is not in use by the worker. These events are recorded and marked in the device's time history, allowing for easy exclusion from the overall noise dose calculation. This feature enhances the accuracy and reliability of the noise measurements.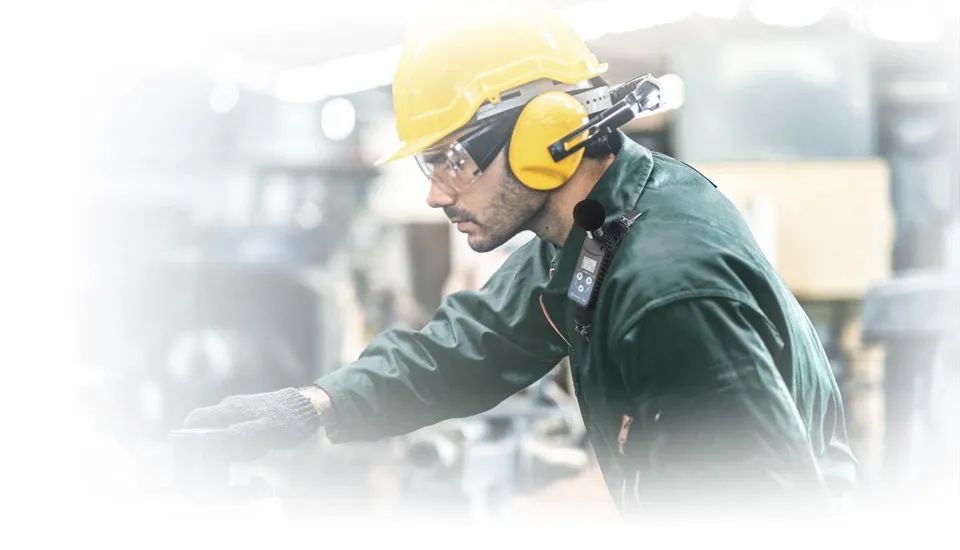 Personal noise monitoring
Application

Occupational Noise
Control of Noise at Work Regulations 2005
In the UK, personal noise monitoring in the workplace is primarily governed by the Control of Noise at Work Regulations 2005. This regulation aims to protect workers from excessive noise levels that could lead to hearing loss or other health issues. Personal noise dosimeters are often used for this type of monitoring. These are small devices worn by workers throughout their shift to measure their exposure to noise. The dosimeter collects data on noise levels in different work environments and activities, allowing employers to assess whether they are in compliance with legal limits. The data can also be used to identify areas or tasks where noise reduction measures are needed. The device typically measures noise exposure in terms of the equivalent continuous sound level (LAEQ) and peak noise levels, aligning with British standards such as BS EN 9612.
Read more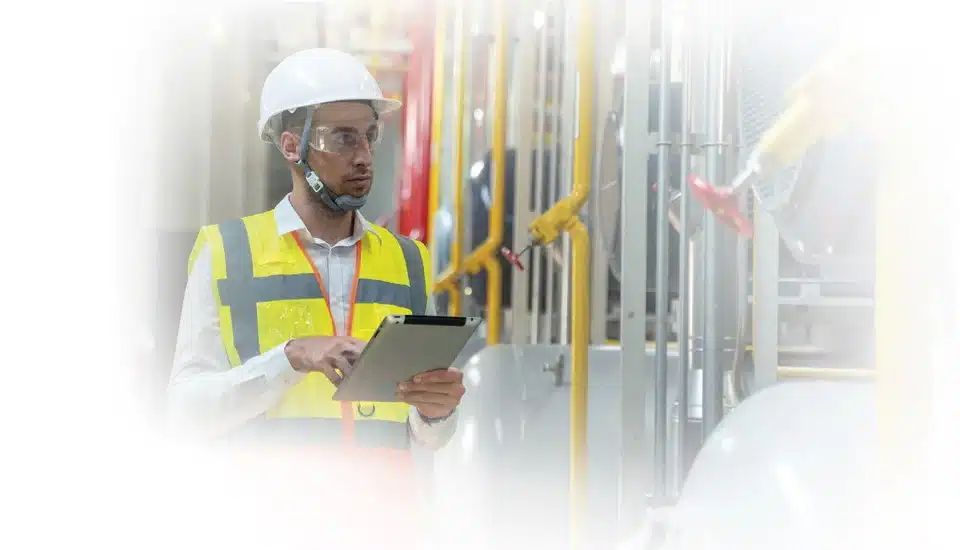 Personal noise dosimeter
Videos
New generation of noise dosimeters
The story of SV104 noise dosimeter, the first dosimeter with a MEMS microphone
Noise Dosimeter SV 104A
Discover unique features of the SV 104A noise dosimeter
Noise dosimeters application
How loud a Speedway match is? See how the dosimeter is used in practice
Configuration for noise measurement
Use of the Supervisor Software with noise dosimeters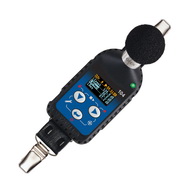 Noise dosimeter
The standard SV 104A kit includes ST 104A shock resistant MEMS microphone, windscreen with a steel mounting thread and a USB cable for communication with PC. The instrument has an inbuilt 8 GB memory and a long-range Bluetooth interface for communication with Assistant application. Each SV 104A has its factory calibration certificate, 36-MONTH WARRANTY CARD and LIFE-TIME WARRANTY card on MEMS microphone. The standard kit also includes license for PC software and Assistant application for smart-phones.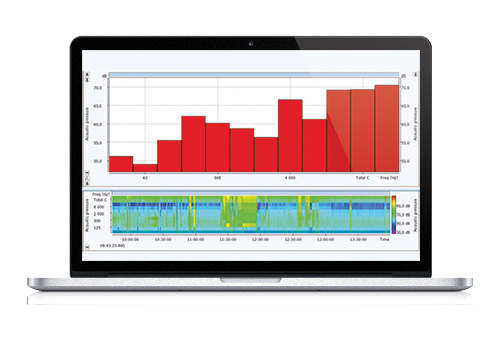 SF104A_3OCT - License of 1/1 & 1/3 octave analysis for SV 104A

License of 1/1 & 1/3 octave analysis for SV 104A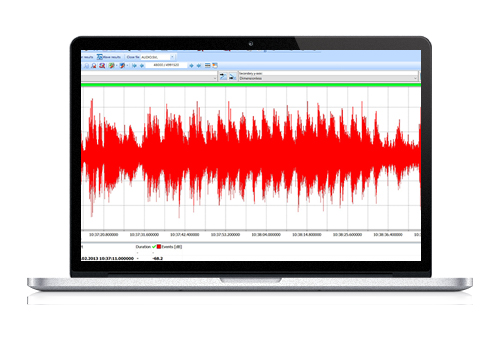 SF104A_WAV - License of Audio events recording for SV 104A

License of Audio events recording for SV 104A
Noise dosimeter
Specification
Noise dosimeter
Applications
| | |
| --- | --- |
| Sound measurements | |
| Occupational noise | |
Hardware Features
| | |
| --- | --- |
| Number of channels | 1 |
| Intrisic safety | |
| Self-vibration detection | |
| Auto-calibration | |
| Keyboard lock | |
| Remote communication | |
| Bluetooth | |
| Communication Interfaces | USB 2.0, Bluetooth® 4.0, electrical contacts |
| LED indicator | |
| Display | |
| Keyboard | 3 push buttons |
| Memory | 8 GB |
| Battery type | Li-Ion rechargeable cell |
| Operating time | operation time > 48 hours |
| Operating temperature range | from -10 o C to 50 o C |
| Humidity range | up to 90 % RH |
| Weight | 121 grams |
| Size | 88 x 49.5 x 19.2 mm |
| IP rate | IP 65 |
| Docking station required | |
Sound measurements features
| | |
| --- | --- |
| Standards | IEC 61252 Ed 1.2 (R2017); ANSI S1.25-1991 (R2020) Class 2 IEC 61672-1 (2013) |
| Microphone type | ST 104A MEMS microphone, 1/2" housing, patented |
| Preamplifier type | Integrated |
| Linear operating range to IEC 61672 | 53 dBA RMS ÷ 141 dBA Peak |
| Total measurement range | 43 dBA RMS ÷ 141 dBA Peak |
| Frequency range | 20 Hz ÷ 10 kHz |
| Weighting filters | A, C and Z |
| Time constants | Slow, Fast, Impulse |
| Exchange rates | 2, 3, 4, 5, 6 |
| Criterion levels | Selectable |
| Profiles per channel | 3 with independent settings of filters (x) and time constants (y) |
| Min logging step | 1s logger step |
| Statistics | LN (LEQ STATISTICS) |
| Statistics in octaves or third octaves | |
| Audio recording | option |
| Voice coments | |
| 1/1 octave | option |
| 1/3 octave | option |
Noise dosimeter
Downloads