Hand Arm Vibration Meter
SV 103
The SV 103 Hand Arm Vibration Meter measures hand-arm vibration, following BS EN ISO 8041-2:2021 and BS EN ISO 5349. Its attachment to the user's arm and small size minimize measurement uncertainty and allow daily use without disruption.
Hand Arm Vibration Meter with Contact Force Detection
The SV 103 Hand Arm Vibration Meter features the latest triaxial accelerometer, the SV 107, with a unique contact force sensor that measures grip and push force during use. This measurement is recommended by new standards and displayed on the device.
The SV 107 accelerometer utilizes MEMS technology, offering benefits such as shock resistance, low power consumption, and DC frequency response. The use of MEMS also reduces the overall system weight, size, and cost.

Hand-Arm Vibration


Force sensor


OLED display
Vibration Meter
Catalogue
SV 103 Hand-Arm Vibration Dosimeter
The dosimeter with FORCE detection uniquely calculates A(8) exposure by automatically tracking hand-surface contact time per day.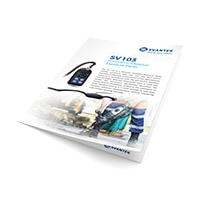 BS EN ISO 5349-2
A(8) vibration exposure both in m/s² and points
The SV 103 measures A(8) exposure according to BS EN ISO 5349-2 and 2002/44/EC, using m/s² and points. The force detection sensor selects exposure time and results can be verified in PC software.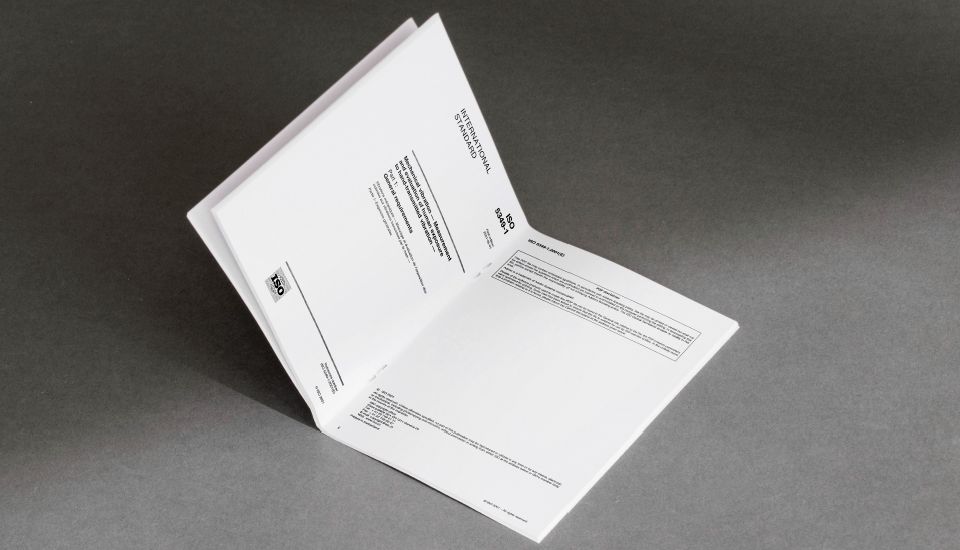 MEMS accelerometers
The robust triaxial accelerometer
The SV 107 tri-axial MEMS accelerometer is long-lasting, shock-resistant, low-power, and DC-shift effect-free. It meets BS EN ISO 5349 requirements and can be worn on the palm, even under gloves.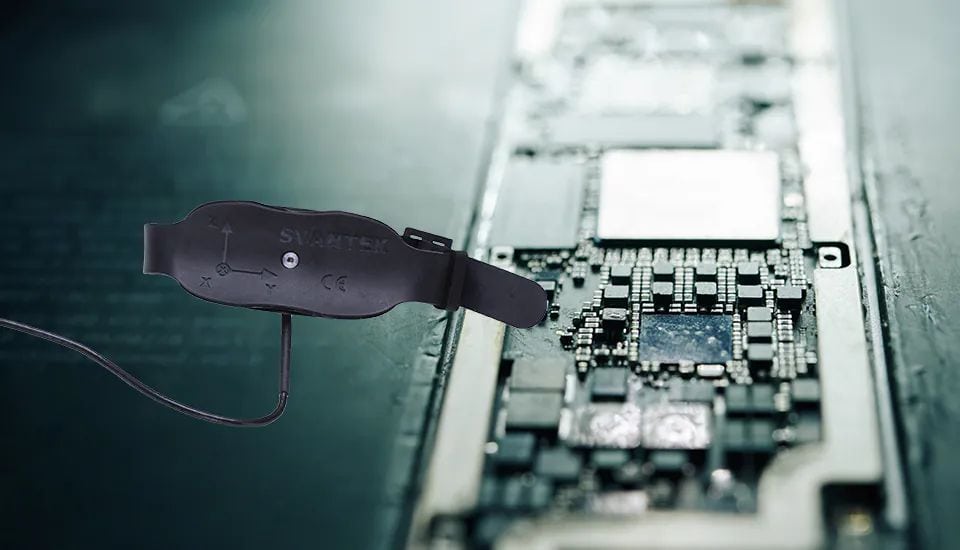 Contact force
Detection of the contact of the hand with a tool
BS EN ISO 5349-2 requires hand-arm vibration measurements during contact with the vibrating surface. The SV 107 vibration sensor enables automatic tracking of hand-surface contact and daily exposure time calculation.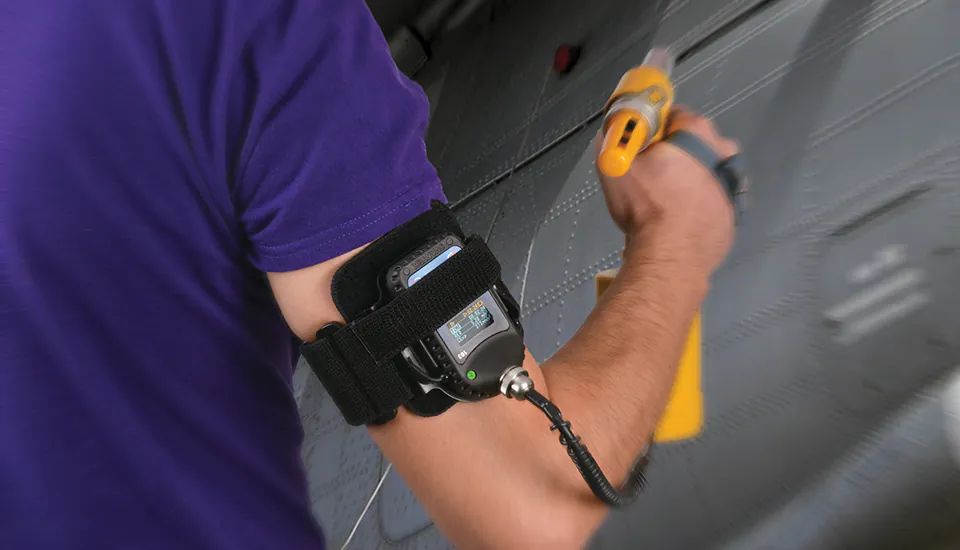 Hand-Arm Vibration
Human vibration meter by BS EN ISO 5349
Hand-arm vibration results from contact with vibrating surfaces like power tools, vehicle controls. It leads to a disease called "vibration syndrome". The only solution is prevention. BS EN ISO 5349 standardizes measurement and evaluation of human exposure to hand-transmitted vibration for improved occupational safety.
Read more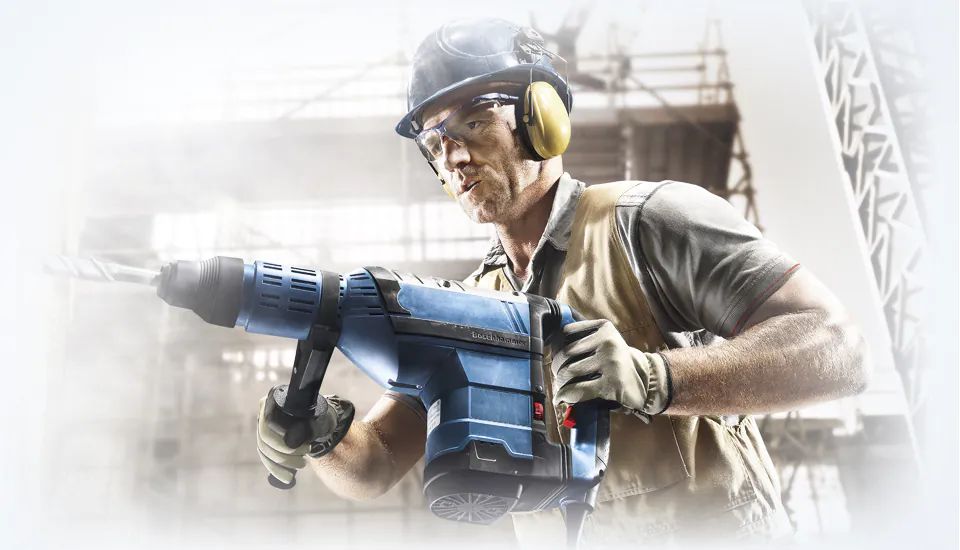 Hand-arm vibration panel with Supervisor software
Hand Arm Vibration Meter SV 103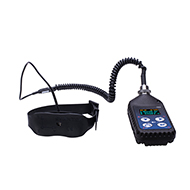 The SV 103 kit includes a personal vibration meter and a detachable triaxial accelerometer (the SV 107) with a set of adapters for hand-mounting. Also included is a USB cable for connecting to PC software, which comes with a license, and an SA 54 charger for recharging the built-in battery. Each SV 103 has a factory calibration certificate and a 36-month warranty when registered.
See all accessories
Open list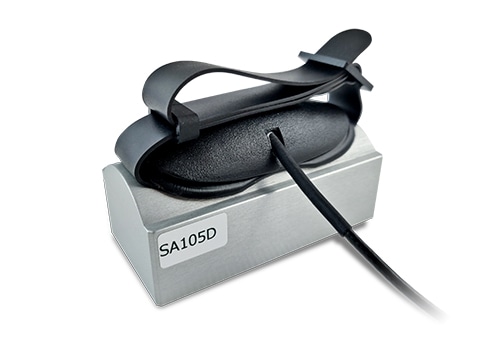 SA 105D - Calibration adapter for SV 105D accelerometer

Calibration adapter for SV 105D hand-arm vibration accelerometer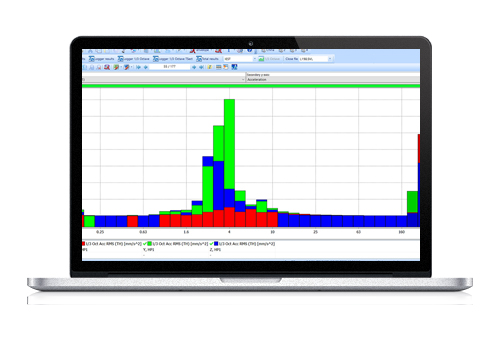 SF103_3OCT - License of 1/1 & 1/3 octave analysis for SV 103

License of 1/1 & 1/3 octave analysis for SV 103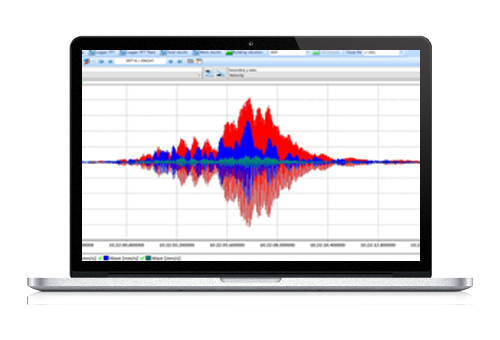 SF103_WAV - License for wave recording for SV 103

SF103_WAV - License for wave recording for SV 103
Hand Arm Vibration Meter SV 103
Applications
| | |
| --- | --- |
| Hand-arm vibration | |
| Whole-body vibration | |
Hardware Features
| | |
| --- | --- |
| Number of channels | 3 |
| Communication Interfaces | USB |
| Display | |
| Keyboard | 4 buttons |
| Memory | 32 GB |
| Battery type | Ni-MH |
| Operating time | 24 h |
| Operating temperature range | -10 °C to 50 °C |
| Humidity range | up to 90 % RH, non-condensed |
| Weight | 160 grams |
| Size | 88 x 49.5 x 19.2 mm |
Vibration measurement features
| | |
| --- | --- |
| Standards | ISO 8041:2021, ISO 5349-1:2001; ISO 5349-2:2001; |
| Number of channels | 3 |
| Sensor type | MEMS |
| Measurement range | 0.2 m/s2 RMS ÷ 2000 m/s2 Peak |
| Frequency range | 0.1 ÷ 2000 Hz |
| Profiles per channel | 2 |
| Time constants | Linear |
| 1/1 octave | option |
| 1/3 octave | option |
| WAV recording | option |
Hand Arm Vibration Meter
Downloads